We believe
Nothing beats the Buzz of the city — the people, the energy, the creativity. But the way we move around cities isn't working.
Congestion, air quality, obesity, overcrowding, noise pollution. The list goes on.
So as we approach the biggest wave of urban growth in our history we need to reimagine how we move.
For ourselves and the planet.
Our mission
We believe bikes are the answer. They're fast, they're fun and they're fossil fuel free. They're great for the body and even better for the mind. So our mission is a simple one, but one we believe can help create a more sustainable future and more livable cities.
To use bikes to unlock a brighter future for all.
About Buzzbike
By making it easy to start and keep cycling we're convinced we can help millions of people fall in love with cycling.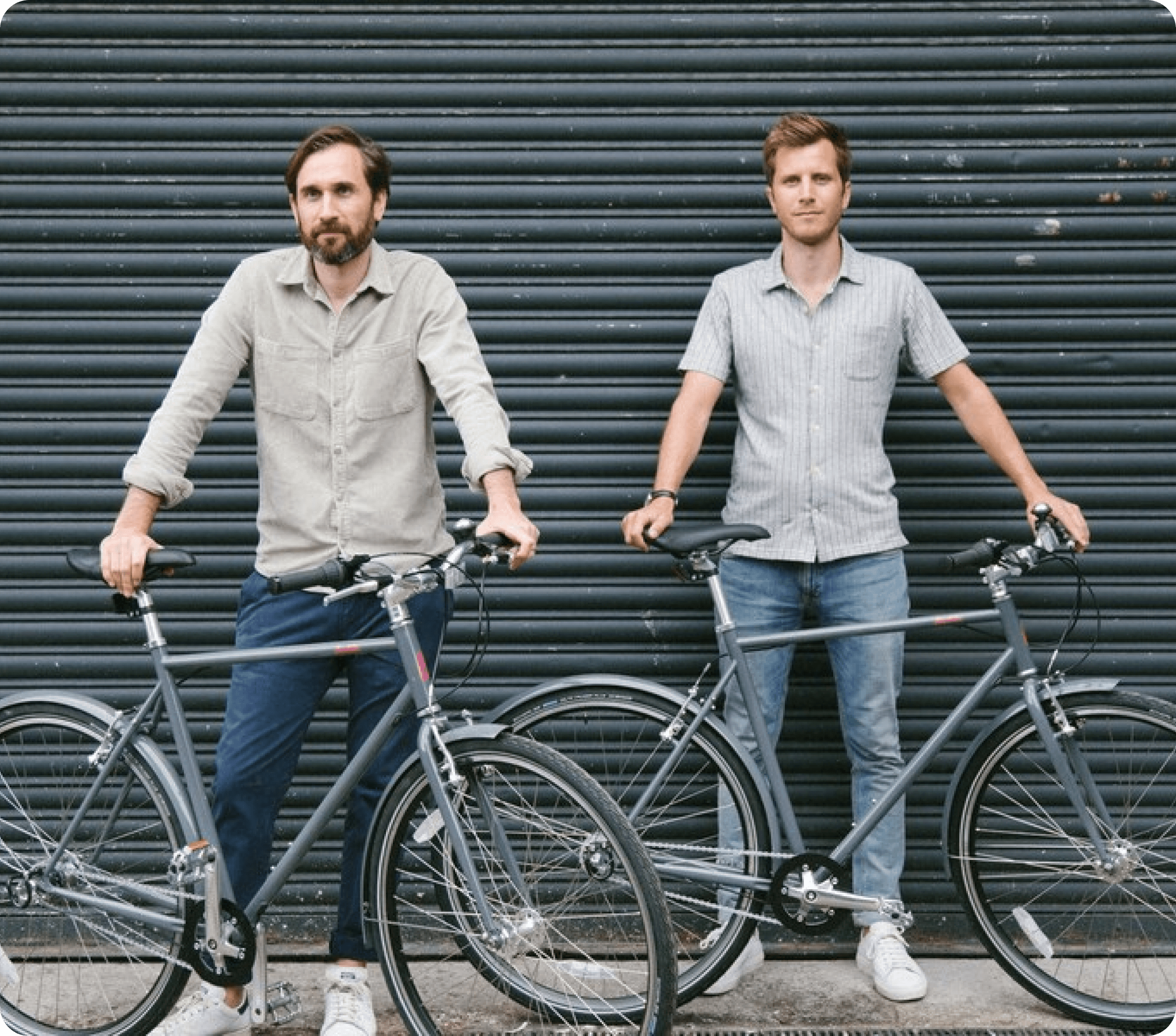 We founded Buzzbike in 2016 with a shared belief that by removing the barriers to cycling we could accelerate the shift to sustainable travel for everyone.
Buzzbike removes the commitment and upfront cost of bike ownership with a flexible, all-inclusive monthly subscription. Members get their own bike or e-bike, plus theft replacement, on‑demand repairs and even rewards the more they ride. We're proud to say we've already helped 15,000+ Buzzbikers in London and Manchester start cycling, but we're just getting started.

Buzzbike Founders
At your service
We're a growing team of passionate cycling and sustainability enthusiasts, obsessed with making bike rental in
London

and

Manchester

accessible to all, and our members' cycling experience simple and hassle free at every turn.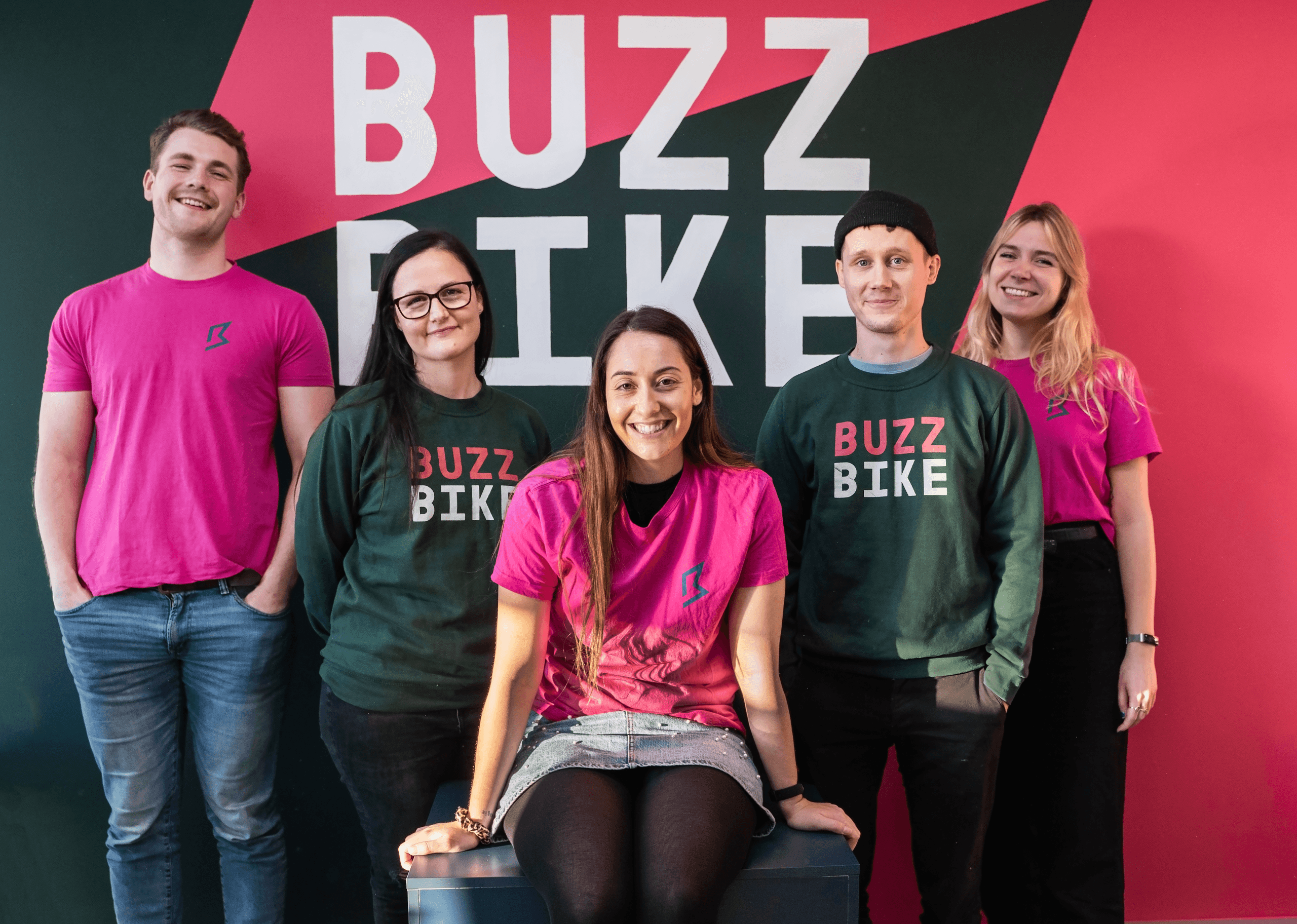 Say hi to our Rider Happiness team — we take your happiness so seriously we named a team in your honour.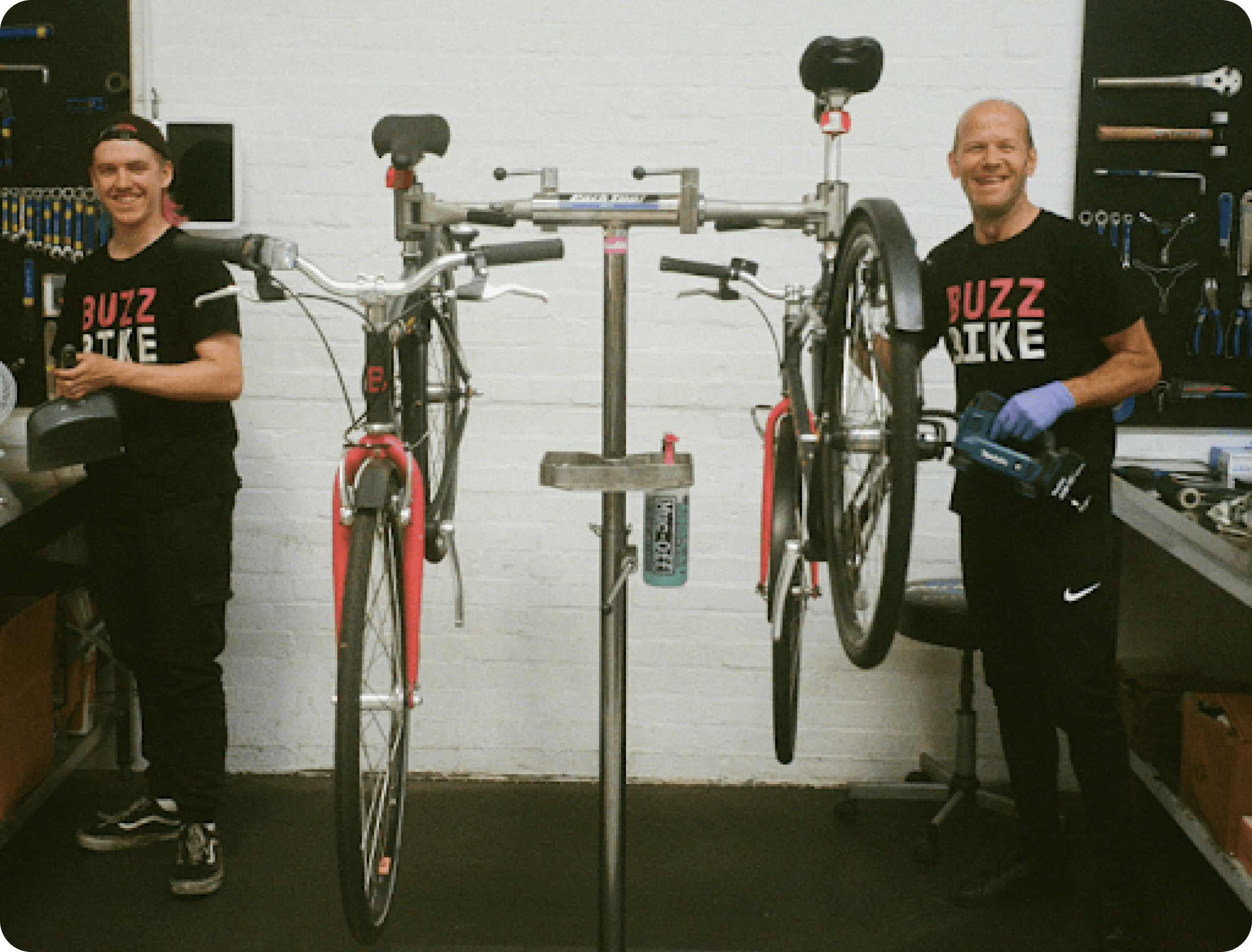 Bike Professors — on-demand maintenance and repairs from next level bike mechanics that come to you.
Join the movement
Interested in joining a purpose-led company where you can truly make a difference? We're assembling some of the smartest and creative minds on the planet to help fulfill our mission.